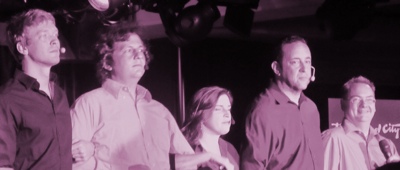 Matt Silver
BA, BRE, M.Div
Organizational Alignment & Teams Specialist
For the past 13 years, Matt has been helping organizations within the GTA and Southern Ontario as an Organizational Alignment & Teams Specialist. His dynamic style and insightful perspective have helped thousands of Canadians gain valuable insight into their organizational objectives, alignment and teams.
Matt has a broad range of experiences and knowledge to draw upon that make him sought after by companies, community groups, and organizations alike.
Matt is committed to the goal of helping your organization get the most out of its objectives, alignment & teams. It's no wonder so many people have found Matt's analysis and input to be a turning point in their organization!
Credentials & Experience
BA, BRE, M.Div
Over 13 years of Organizational Leadership
Over 15 years of Public Speaking & Workshop Presentation
Over 10 years of Teams & Alignment Analysis